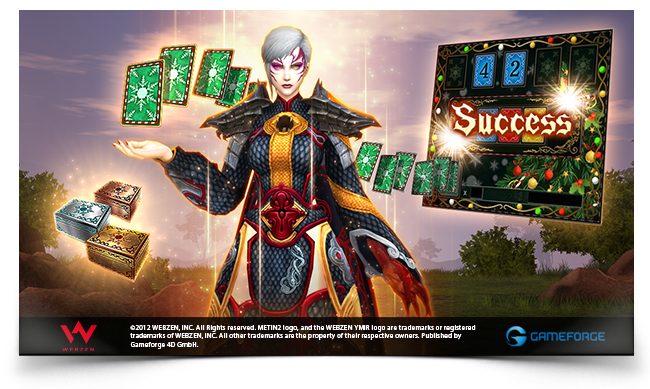 Dear players,
The popular okey card game returns from 20/04/2018 14:00 CEST until 02/05/2018 14:00 CEST. Hunt down monsters, loot their okey cards and put together a winning set!
You can find a detailed guide to the game in the FAQ:
Besejr monstrene for at optjene kort. Så snart du har samlet og lagt 24 Okey Kort sammen, så vil du automatisk modtage et Okey Kortsæt og kan spille et spil. Målet med spillet er at lave kombinationer af sæt og serier.
Et sæt indeholder tre kort med det samme nummer (f.eks. 7, 7, 7). Jo lavere nummer på kortene, jo færre point vil du opnå for sættet.
En serie indeholder mindst tre fortløbene kort (f.eks. 6, 7, 8). Jo lavere nummer på kortene, jo færre point vil du opnå for sættet. Serier i den samme farve vil give flere point end flerfarvede serier.
Spille instrukser
1. Venstreklik på dækket for at vise de første 5 kort.
2. Optjen point ved at vælge 3 kort. (Bemærk: Venstreklik = Vælg kort, højreklik = afskaf permanent kortet)
3. Jo flere point du optjener op til slutningen på spillet, jo bedre bliver din præmie.
Tips
1) Du kan pause dit spil til hver en tid ved at trykke på ESC. Ved skift fra kortet eller teleportering afsluttes det nuværende spil!
2) Så snart kortet er afskaffet kan det ikke trækkes igen, så tænk grundigt før dit valg!
3) Annullerede spil vil IKKE blive refunderet! Vælg hvor du vil spille dit spil med fornuft.
We wish you a lot of fun,
Your Metin2 team